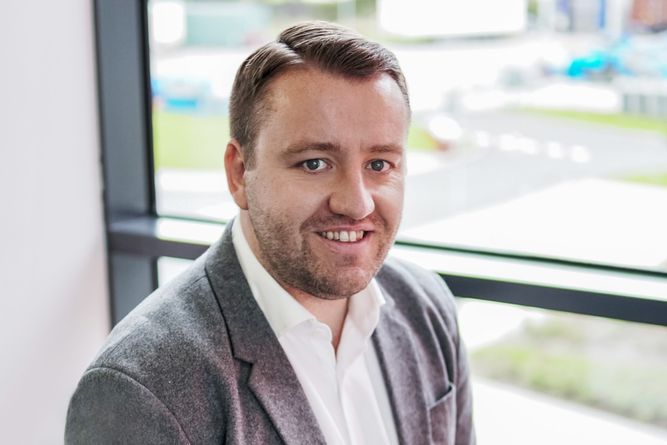 Media
How we're transforming Very's digital customer experience
February 20, 2023
By Paul Hornby, digital customer experience director at The Very Group
Consumers have more choice than ever when shopping online. For retailers, creating a brilliant digital customer experience is vital to our success.
Through Very's tech investment roadmap, we've delivered big changes over the last 12 months and the year ahead will be equally exciting.
Here's a look at how we're taking Very's digital customer experience to the next level.
The sky's the limit
The transformation of our ecommerce platform is well underway. By early 2024, we'll have migrated most of Very's app and website experience to our new platform, Skyscape. As a microservices-based, API-first, cloud-native, and headless architecture (MACH) platform, Skyscape will enable us to deliver customer experience changes more frequently and faster than ever before. Within Skyscape, we're introducing a dynamic content management platform that will allow us to easily create reach, engaging content - like marketing content and editorial pages - and rapidly manage the presentation layer of our core shopping journey.
Product discovery reimagined
We're totally reimagining the product discovery experience through a partnership with Constructor, including new search, browse and autosuggest tools. Using AI, machine learning and natural language processing, the tools learn from anonymous individual interactions and collaborative behaviours to optimise product discovery and provide faster, more personalised results. We'll also introduce new discovery experiences, like category specific product information layouts and inspirational, curated selections of items.
Kathryn Jones, lead product manager, on our new partnership with Constructor
Lighting the fuse for better design
We've introduced a new user experience design system called Fuse. Fuse looks at every element of our app and website - things like logos, buttons and navigation structures - and defines rules for how they should look and behave. It creates reusable assets that our content creators, designers and developers access via an experience hub, saving them heaps of time. Fuse is already speeding up the way we design and helping us create a more contemporary, consistent and accessible customer journey. We'll be doing lots more in this space.
Prioritising accessibility
We want to create a brilliant user experience for our customers, whatever their accessibility needs. So we're aiming high, for AA compliance with the internationally recognised Web Content Accessibility Guidelines. We consider accessibility at every stage of development, including testing user experiences with tools like Wave, Silktide, and Accessible Web Helper. We've even brought in a dedicated web accessibility expert to review everything we design and build. Working with our partner Fable, we conduct usability tests with participants with disabilities and accessibility requirements. This gives us actionable insight on making our customer journey more inclusive.
Very app 2.0
Very's app is the platform of choice for our most loyal and engaged customers. To reward that loyalty, we're creating a differentiated app experience. The homescreen will be redesigned and personalised, with features like tailored product recommendations. Further down the line, we'll make the app experience even more immersive, adding augmented reality (already part of our beauty experience) to more categories like fashion and home.
Do we sound like a team you'd like to be part of? We're hiring for technology roles, including in digital customer experience. Head to our careers page to find out more.