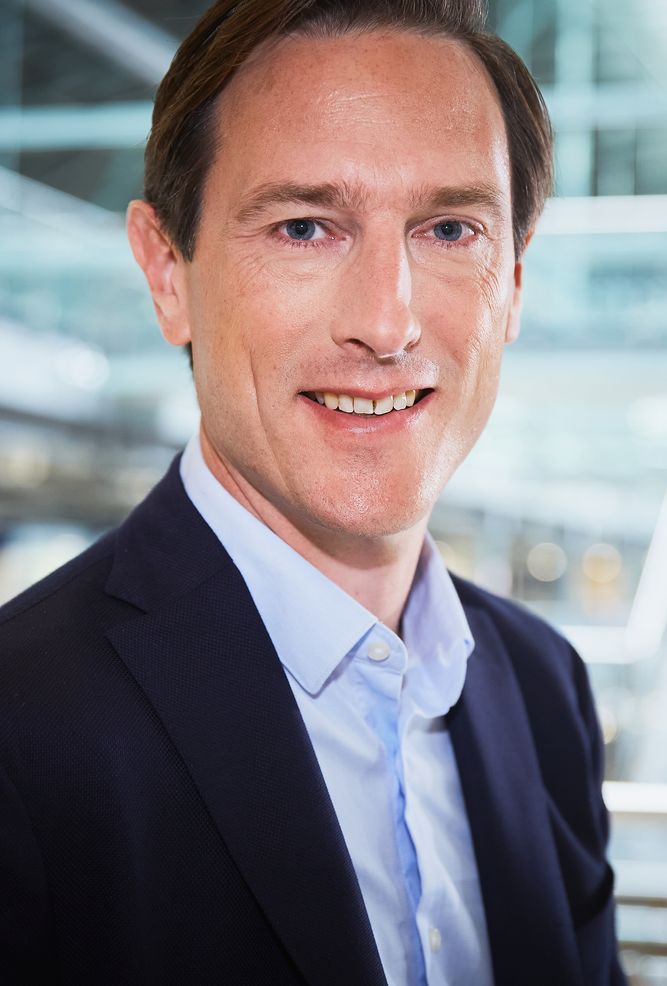 Lionel joined The Very Group in 2022. He previously spent three years as president and CEO of Walmart in Japan, where he led a 35,000-strong team at Seiyu, the Japanese supermarket business with a significant food, non-food, and online presence through a joint venture with Rakuten. Before joining Walmart, Lionel spent three years as president and CEO of omnichannel retailer Tom & Co, which operates 180 pet care stores in continental Europe as well as an online presence. Between 2005 and 2016, Lionel held a number of senior roles at global retailer Delhaize Group, with responsibility for 750 franchised or affiliated stores in Belgium and Luxembourg, and 1,600 supermarkets in the US. Originally from Belgium, Lionel is fluent in English, French and Dutch.
We have a rich history of transformation and an even more exciting future supporting families in the UK and Ireland with amazing brands, flexible payment options and a simple customer experience. Robbie Feather
Managing director, retail
Having joined The Very Group in 2021, Robbie leads the retail team, which includes all category sourcing, buying and merchandising, as well as group trading and marketing. Formerly CEO of Fenwick, the luxury department store business, he helped to turnaround the company and modernise its customer proposition, including launching its online business. Robbie previously held a number of roles at Sainsbury's Argos, including commercial director on the Argos board, during which time he oversaw the digital transformation of the business and led the commercial team, with £4bn sales across multiple categories and channels.
We're serving our customers with an ever-growing assortment of leading brands, flexible ways to pay and focused marketing driven by our deep understanding of customer data, making Very's offer more compelling than ever.
Ben Fletcher
Chief finance and transformation officer Ben leads The Very Group's finance team as it strives to create and protect the future of the business, whilst improving its capabilities and adopting new ways of working. In 2023, his remit was expanded to also include heading-up the continuing development of the business' operating model and introducing new ways of working. Ben was previously European president at Clarks Shoes, where he was responsible for investments including a new European fulfilment centre, delivering digital expansion, and increasing colleague engagement. Prior to joining Clarks Shoes, he was at Walgreens Boots Alliance for six years. As managing director of Boots Opticians, Ben grew the business' market share, revenue, profit, and EBITDA year-on-year. Between 1999 and 2011, Ben held a series of senior finance positions at Procter & Gamble worldwide. He sits on the board of the National Literacy Trust and is a member of the United Nations CFO Taskforce on Sustainable Finance.
We're

well positioned to continue our strong trading trajectory and focused on our purpose of helping families get more out of life. Matt leads our expanding tech team as it continues to transform our technology and platforms, driving data-driven decisioning and improving ways of working across the organisation to deliver positive changes to the customer experience. Matt joined us from the BBC, where he led a 400-strong team of technologists as director of digital platforms and oversaw the transformation of the corporation's digital and broadcast products into a fully integrated tech platform. Prior to the BBC, Matt work as Digital Director at Sky, and lead the technology team that powered the NHS digital platform.
We'll keep prioritising digital customer experience, especially investing in talent, upgrading our platforms to make faster customer changes, and giving our tech colleagues the capacity to focus purely on our end-to-end customer journey.
Sean Hallows
Chief operating officer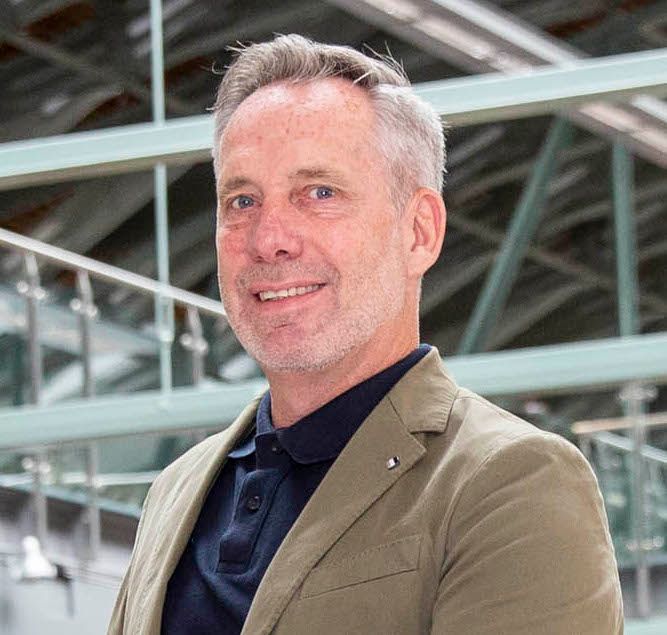 Sean is chief operating officer at The Very Group, where he is leading the transformation of fulfilment, logistics and customer care. Sean joined Very's executive board in April 2022 after six years as operations director, during which he led all outbound logistics and returns, as well as the planning, development and launch of our highly automated fulfilment centre, Skygate. Since it opened in March 2020, the site has reduced the time it takes for orders to be dispatched to as little as 16 minutes, and increased the cut off time for next day delivery to 10pm. Prior to joining The Very Group, Sean was chief operating officer at Clipper Logistics plc.
Thanks to our highly automated fulfilment centre, Skygate, and the brilliant team of colleagues who work there, we can process customer orders in as little as 16 minutes.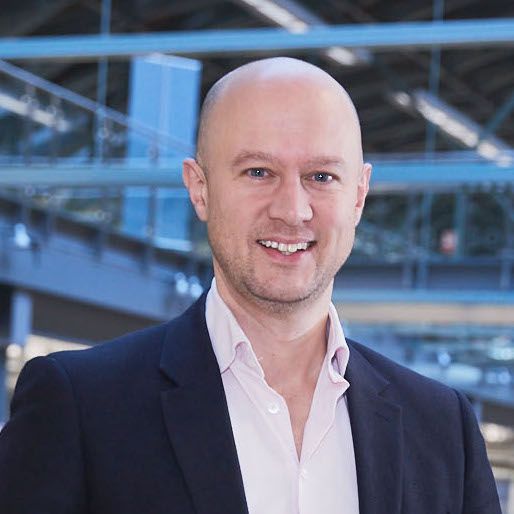 Tommy Jordan
Financial services CEO
Tommy joined The Very Group in January 2019. He leads a 1,000-strong team accountable for the end-to-end development, delivery and performance of our flexible ways to pay. In 2021, he launched 'Very Pay', which brings to life the rich array of benefits in our customer proposition. Having started his career in strategy consultancy, Tommy has held a series of senior executive roles delivering results and driving value across a range of fintech and multi-channel businesses covering consumer finance, payments, cards, foreign exchange and retail banking.
We're continuing to invest in our Very Pay platform to offer more flexible payment options and help our customers manage their household budgets.
Nick McBrien
Chief risk and legal officer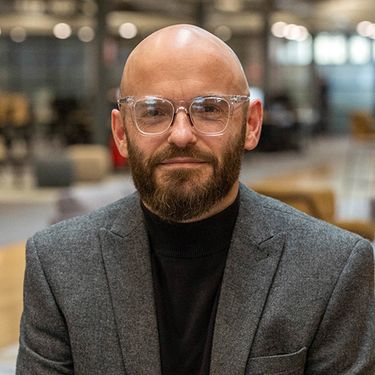 Nick joined The Very Group's executive team in 2022, having been with the business for nine years. He leads corporate governance, enterprise risk management, legal, ESG, and compliance. He is also the executive sponsor for diversity and inclusion, the group's money laundering officer, and the main point of contact for the FCA supervisory team, as well as representing the business in key finance industry forums. Nick is a member of the board of Shop Direct Finance Company (SDFC), the entity that provides The Very Group's flexible ways to pay, and played a central role in FCA authorisation for SDFC in 2016. Prior to joining the company, he was responsible for regulatory matters at MBNA/Bank of America, where he was the lead compliance support for the firm through the implementation of all regulatory changes.
We're focused on managing risk diligently and effectively to support our business, our customers, our people, and all of our stakeholders.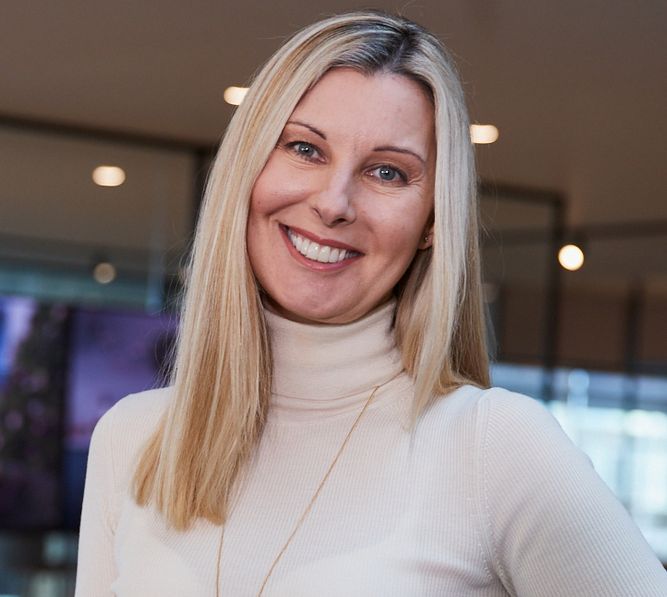 Sarah Willett
Chief people officer
Having joined the executive board in 2019, Sarah oversees the The Very Group's people agenda and led work to establish the company's hybrid working model. She has been at The Very Group since 2009, playing an instrumental and wide- ranging role. As people director, she delivered the organisational change and embedded the purpose and values that have supported The Very Group's rapid digital transformation. Sarah was previously head of HR at M&S.
We've created new ways of working that empower our colleagues to deliver the best experiences for our customers, whilst offering the flexibility to balance their home and work lives.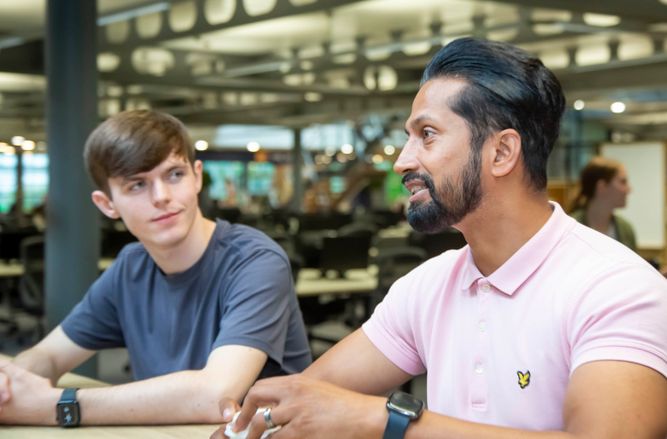 Corporate governance
We strive to be ethical, responsible and sustainable