Sustainability
Environment
We're working hard to tackle the impact of our operations on the environment.
We build environmental factors into investment decisions, like our fulfilment centre, Skygate, in the East Midlands. Skygate has been certified as A-rated for energy efficiency by an independent third party.
We have committed to becoming net zero by 2040 and are in the process of establishing a science-backed, clearly defined pathway to reducing our emissions.
In partnership with Carbon Intelligence, we have submitted our near-term and long-term Science Based Targets to the SBTi for approval. Our submission includes our emissions from all scopes and categories in our baseline year of FY21. The submission also comprises our commitment to submit our forest, land and agriculture (FLAG) emissions by December 2024. Our near-term focus will be within scope 1, scope 2, and specific scope 3 categories, such as purchased goods and services, capital goods, and upstream and downstream logistics.
We plan to reduce absolute Scope 1 and 2 emissions by 42% and Scope 3 emissions by 25% by 2030. That's why we've switched to renewably sourced energy for all of our UK operations.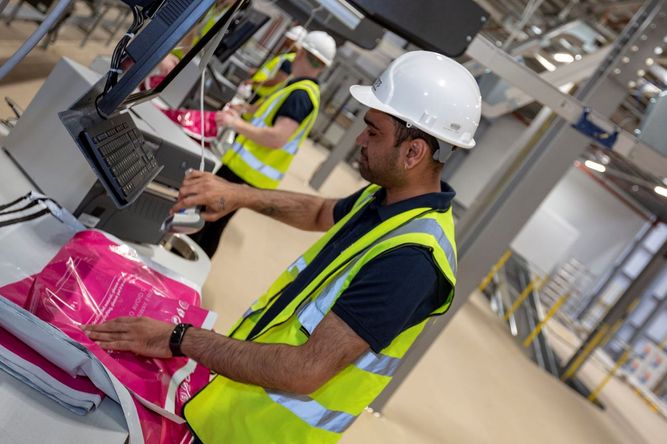 42%
reduction in absolute Scope 1 and 2 greenhouse gas emissions by 2030
25%
reduction in absolute Scope 3 greenhouse gas emissions by 2030
We have switched to renewable gas across our own operations.
We have submitted our near-term and long-term Science Based Targets to the SBTi for approval.
We are protecting and restoring wildlife at our Wrexham site in partnership with the North Wales Wildlife Trust, to help with the protection of the Great Crested Newts, as well as to increase biodiversity in the area by introducing wildflower meadows and provide safe nesting sites for the resident geese,