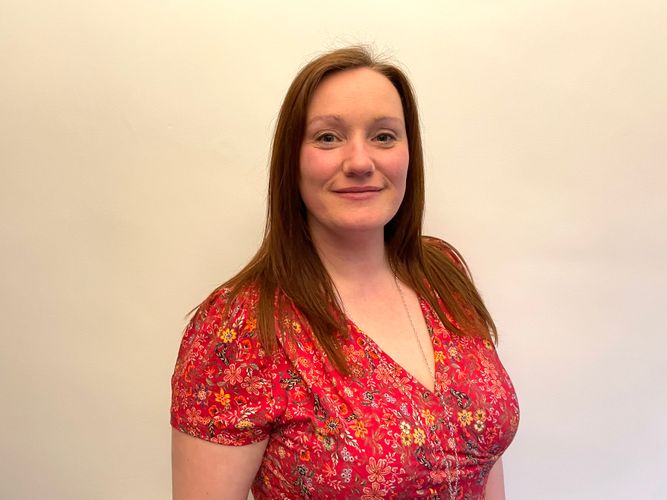 Media
Investing in finance capability with Katrina Williams
March 3, 2022
Katrina Williams is head of finance capability at The Very Group
Head of finance capability isn't a job title you hear every day. But it's my job, and I love it.
I lead Very's work to develop the capability, skills and mindset of our finance teammates. More on that in a moment.
First, a bit about me. Having been part of the Very team for over 10 years, with a variety of roles and projects along the way, I am keen to fuel conversations, deliver action plans and focus on cultural change to push forward our collective contribution. I am passionate about everyone being the best they can be, being their authentic selves, and thriving at work and in life. Dream big.
Now, let me tell you about our finance team. Our purpose is simple. We create and protect Very's future by innovating in finance. We work in an agile way to create change fast, and we care about outcomes, not perfection. We see huge value in personal development. Empowering teammates to own their career aspirations sets us up brilliantly for the future. We want to help everyone grow and develop a career as unique as they are.
That's where our finance capability guild comes in. We launched the guild in the summer of 2021, with four key focus areas:
Personal development. Creating the right environment for brilliant performance conversations, and tools to help everyone own their personal development plans, to fuel our longer-term ambitions.
Future leaders. Investing in the leaders of tomorrow and inspiring teammates to raise the bar.
Boosting capability. Knowledge is power. We're collaborating, sharing and learning with other teams through our finance academy.
Going agile. We're one of the first finance teams to adopt agile ways of working. Our high-performing teams are made up of the right people, whatever department they're from.
Whether our teammates are working from home or the office (check out our chief people officer's blog for more on how we hybrid), they can access all the resources they need to dream big and own their career goals via our online finance academy hub.
Already the guild is delivering brilliant results. We've reached almost 1,000 people through collaborative sharing, live events and other sessions, with 5-star ratings from our teammates. Our big focus currently is development. More than 60 teammates took part in our interactive goalsetting virtual session, with five workshops to follow. We want everyone in the team to have a development plan by the end of the quarter.
Finance is often talked about as a support function. Not at Very. We're just as passionate about helping families on a budget access the things they need as anyone else in our business. That's why we always strive to understand our customers better. Every day, we make decisions that help Very deliver on its purpose of making good things easily accessible to more people, so they can live life well.
Sounds like a team you want to be part of? Check out our careers site or follow us on LinkedIn and Instagram. We'd love to hear from you.