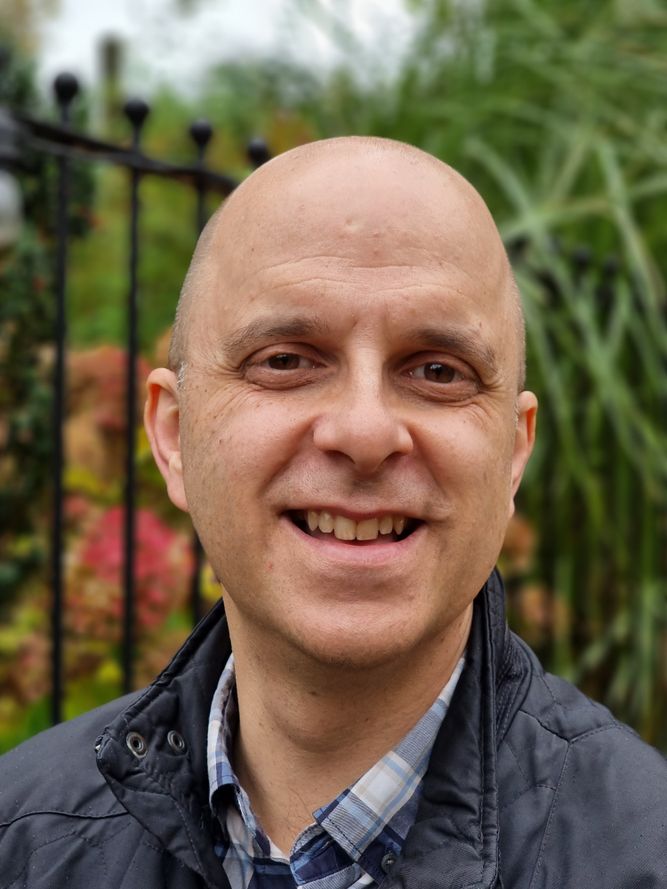 Media
Digital customer experience download with Stuart Constantine
November 17, 2022
Stuart Constantine is head of delivery - DCX at The Very Group
I'm both passionate about delivery and a techie at heart, and believe the best way to deliver big results for customers in the long-term is through small, incremental releases of valuable software to delight and improve their overall experience.
The Very Group's digital customer experience (DCX) tribe shares my approach, which is why I've enjoyed being a part of the team so much since I joined in August 2022.
Everyone is clear on the part they play in making the shopping experience as good as it can be for the families we serve.
We've got big ambitions over the coming years, and these goals will be made possible through the acceleration of our technology investments, which underpin the online journey we deliver.
We've made real progress over the last few months and as a tribe we are continuing to accelerate and scale our delivery, delivering real business outcomes.
Here are just a few of our highlights...
Perfect product
The first iteration of our brand-new product page is now available for a handful of products across web and our app. In line with our release strategy, we've started small with plans to scale this across our range. It's delivered via our new ecommerce platform, commercetools, and was created in our Fuse design system. Not only does this elevate the look and feel of the product page, but it means customers can expect the page to be optimised whatever their device . Even more of our site will be re-platformed to commercetools and designed in Fuse over the coming months, so watch this space!
Check this out
The checkout journey is one of the most sensitive stages in the customer journey. Get it wrong, and customers can stop their purchase and switch to a competitor. We tested a checkout journey newly created on mobile web in our Fuse design system. We found that the new design increased order conversion, particularly with new customers, and will now be rolled out across our site.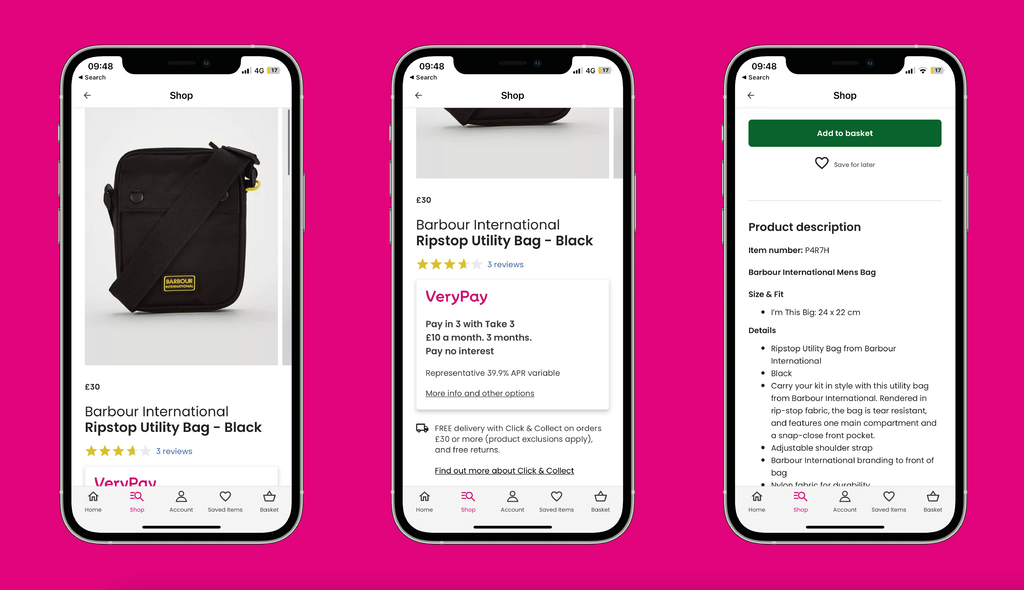 The first iteration of Very's brand-new product page
Application complete, complete
We've released a new responsive 'application complete' page – that's the page our customers see when they've finished applying for VeryPay, our flexible payment options. The new page is more accessible for all customers, and easier to maintain and optimise for all platforms – comprising mobile, desktop and tablet – at the same time.
C is for cookie
We take the privacy and handling of customer data serious, which is why we released our latest cookie consent banner across all our brands and devices. The new banner gives customers control over which data they share with us, and the design has minimal impact on the customer's shopping experience. We worked with our teams in data analytics and data protection office to make this happen.
Fancy joining us? Check out our careers site for more information about roles in technology at The Very Group, including DCX.