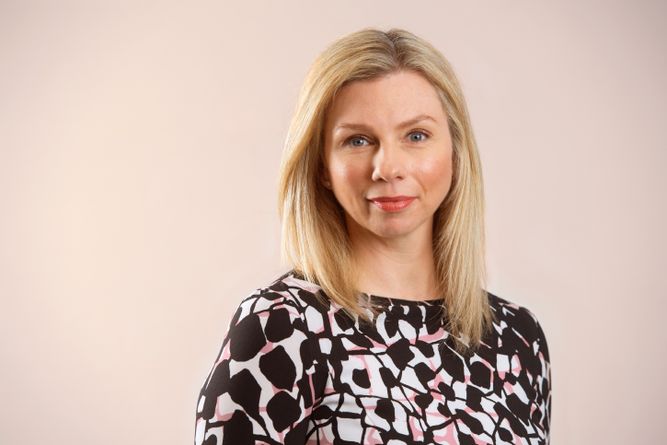 Media
The Very Group appoints Jessica Myers as chief marketing officer
July 25, 2022
Jessica joins from Metro Bank
She was recognised in Marketing Week's 2021 top 100 most effective marketers
Jessica will start the role at The Very Group on 3 October 2022
The Very Group, which operates multicategory digital retailers Very and Littlewoods, has appointed Jessica Myers as Chief Marketing Officer (CMO). She will start the role on 3 October 2022.
Jessica joins Very from Metro Bank, where she built and led the company's first ever brand and marketing function and was a member of the Executive Committee. Having joined in 2019, Jessica shaped Metro Bank's brand strategy, built transformational marketing capabilities and invested in brand and marketing communications that accelerated the company's growth as a UK challenger bank.
Prior to Metro Bank, Jessica spent five years heading NatWest Group's brand team with responsibility across its 10 portfolio brands, including RBS, NatWest, Royal Bank, Coutts and Ulster Bank. Prior to this, she held a number of marketing and brand positions at Commonwealth Bank of Australia in Sydney and held roles at American Express.
In 2021, she was recognised in Marketing Week's top 100 most effective marketers in the UK and selected for a 2022 EMEA Fellowship for The Marketing Academy.
At Very, Jessica will lead a team of more than 200 people across brand, marketing, public relations and creative to continue to effectively position the digital retailer as an online destination of choice for UK and Irish families.
Robbie Feather, managing director, retail at The Very Group, said: "Jessica is a thoughtful, commercial and impactful marketer and leader, with deep consumer experience. She's exactly the right person to lead our marketing team at a time when UK families are increasingly on the lookout for the convenience, flexibility and value Very provides."
Jessica Myers commented: "It's a fantastic time to join Very, which has become one of the most recognisable digital retailers in the UK in recent years. It has a strong and differentiated brand, a hugely relevant customer proposition combining multicategory shopping with flexible ways to pay, and amazing opportunities for growth. I can't wait to meet the team and start making a difference for Very and our customers."
Contact information
Media relations
Dave Lafferty (The Very Group)
dave.lafferty@theverygroup.com
07552 283 266
Notes to editors
With annual revenue of £2.3bn, The Very Group is a unique digital business that combines online retail and flexible payments. Our family of digital retail brands, led by Very.co.uk and supported by Littlewoods.com and LittlewoodsIreland.ie, helps to bring 2,000 desirable labels within easy reach of more customers.
Our team of passionate people has a shared purpose: making good things easily accessible to more people, and we're here for the millions of online shoppers across the UK and Ireland.
Across electrical, home, fashion and more, we sell everything our 4.8 million customers could need, except food. And our flexible payment options, which are provided responsibly via our Very Pay platform and regulated by the Financial Conduct Authority, help our customers manage their household budgets.
We have over a hundred years of history behind us, but at our heart there is a passion for change – to constantly improve what we do, to innovate with data and technology at our core and to be the best possible place to work.
For more information, visit our website or follow us on LinkedIn, Twitter and Instagram.