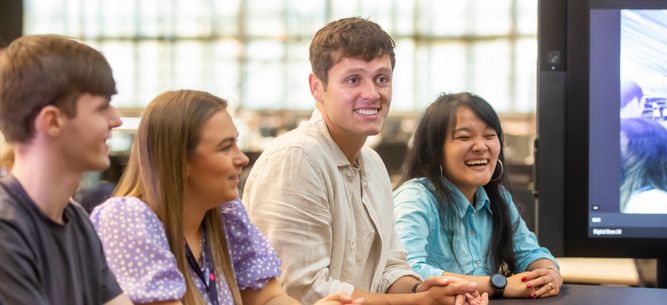 Media
Getting engagement right in the hybrid working world with CPO Sarah Willett
October 5, 2022
Sarah Willett, our chief people officer, gives her top tips for engaging teammates in the hybrid working retail environment.
Brilliant basics
The world of work has altered, but the fundamentals of what motivates people haven't. At a time when competition for talent is hotter than ever, you've got to get the basics right. Engaged people are paid on time, their workspaces are fit for purpose – whether in an office or remote – and they are led by people who are committed to their growth. Of course, the basics need to be reinvented for the hybrid working world, which is why we refurbished our offices and invested in tech to support hybrid working. We also recognise the greater need for leaders to focus on wellbeing, cultivating shared purpose, and developing trust. It's why we're placing emphasis on development in areas like authentic leadership and inclusivity.
Listening
The world is constantly changing, which means our teammates' worlds are changing too. It's never been more important to listen to our people and take action. We do this through regular engagement surveys, ad hoc listening and our people labs – team forums which provide a qualitative overlay to our survey data. The findings are owned and managed by our departments, managers and teams. It's everyone's responsibility to deliver change and to help shape our culture. Listening and acting should not be a top-down exercise.
Inclusion
You'll get the best out of people if they feel they can bring their authentic selves to work. That makes them feel more included and committed, and brings real business benefits too. We have made great progress, having reached a Glassdoor diversity and inclusion rating of 4.2 out of 5. But we recognise we need to go further, and have articulated our ambition and made commitments to diversity and inclusion which we aim to hit by 2025. We bring these commitments to life across our hybrid office and fulfilment sites through personal commitments, digital and in-person events focused on inclusion, and celebrations for key events, such as Pride.
Purpose
People want to be part of something that matters. Not just for the company, not just for them personally, but for real people, communities and the environment. Whatever that purpose is, companies need to articulate it in the right way and give their people opportunities to engage with it. For us, it's about helping families get more out of life. In a hybrid environment, we use digital conferences, video resources, e-learning and our performance management processes to help our teammates personalise our purpose.
Growth
In my experience, people want to grow with organisations. As the business changes, they want to develop and move forward in their careers too. We place great emphasis on developing our people through exposing them to varied and interesting work. Because we integrate multicategory retail with flexible payments, and we're investing significantly in transforming our technology, there's always loads to go at and we try to create a culture where people can grasp new opportunities.
This article was first published on Retail Week on 5 October 2022.