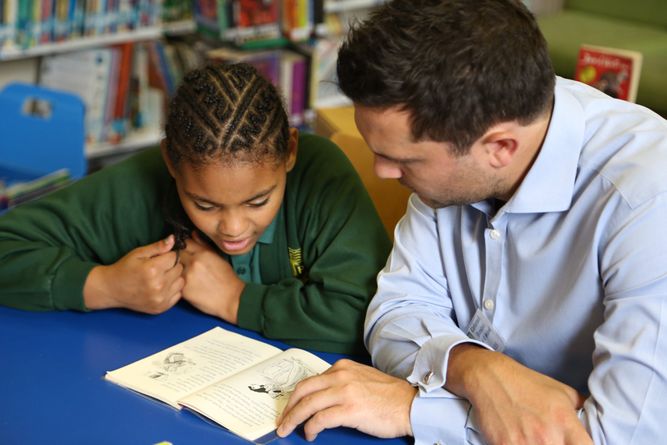 Media
Very supports 30 local schools with new laptops and educational bundles
February 23, 2021
The Very Group, operator of Very.co.uk and Littlewoods.com, has this week donated 300 new laptops as part of educational bundles for 30 primary schools across the East Midlands and the North West with the help of its charity partner, Coram Beanstalk.
Each school – including 20 in Liverpool, six in Nottinghamshire, two in Derby and two in Bolton – has received 10 new laptops as part of a bundle that also includes two printers, books, Crayola bundles, data wifi spots and headphones.
The educational bundles are designed to help pupils and schools with the ongoing challenges created by Covid-19, as well as support children's long-term development through reading.
The schools are located in areas where The Very Group has operational sites and are partner schools of Coram Beanstalk and Coram Life Education, the leading provider of health and wellbeing education.
This donation is part of The Very Group's ongoing partnership with Coram Beanstalk, for which the Group has committed to raising £600,000 through colleague activities and events to help the national literacy charity support 40,000 children through one-to-one reading support.
The partnership, which will also see The Very Group provide industry-leading tech knowledge, is already helping Coram Beanstalk to expand its network of reading helpers in the North West and launch a network in the East Midlands, where Very's new fulfilment centre became operational in March 2020.
Ben Fletcher, CFO at The Very Group, commented: "Covid-19 has created unprecedented challenges for schools, teachers and pupils. We hope these resources can go some way to support children's learning during this hugely difficult time, and, in the long-term, help their development through reading.
"Becoming better readers doesn't just give children enjoyment; it gives them the skills and confidence to shape their own lives. Coram Beanstalk's impact on children's lives is huge and we're proud to continue supporting them, both through this important initiative and our wider fundraising efforts."
Ginny Lunn, Managing Director at Coram Beanstalk, said: "We are delighted to be able to say thank you to some of our partner schools, who have remained open for vulnerable and keyworker children, and worked tirelessly to support children with online learning throughout the pandemic.
"These educational bundles have enable us to provide additional support and vital resources to schools at this difficult time. Our partnership with The Very Group has made this possible and we look forward to continuing our work with the company to help more and more children, who will need us as they return to school."
About Coram Beanstalk
Coram Beanstalk is a national reading charity which recruits, trains and supports volunteers to provide one-to-one reading support in primary schools and early years settings.
Coram Beanstalk's trained reading helpers provide one-to-one support to children aged 3 to 13 in a variety of ways, turning them into confident, passionate and able readers.
The charity also provides training to people within the school community who want to help children learn to read for pleasure whilst improving their reading skills.
Coram Beanstalk is part of the Coram group of charities. For further information visit www.corambeanstalk.org.uk.