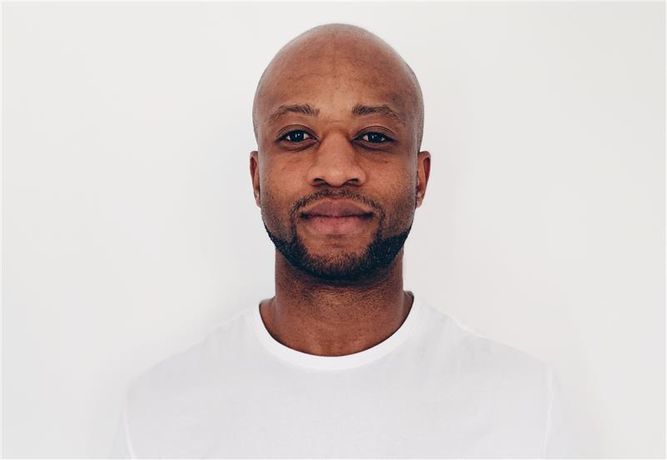 Media
Digital customer experience download with Muktar Mahama
July 20, 2021
Muktar Mahama is head of digital product at The Very Group
Perhaps I'm biased (did I mention I've spent a decade specialising in digital customer experience?), but DCX is one of the most fascinating and important areas of online retail.
I love the fact that our work has a clear and direct link to Very's customers. In DCX, everything we do is driven by creating the best possible end-to-end experience across our website and mobile app.
When we make changes and enhancements to part of the customer journey, we can quickly see what impact they have on real life behaviour, like progression to product, retention and average order frequency.
Our job is at its most satisfying when we get something right. But it's equally interesting when something doesn't work out as expected, and we go back to the drawing board to come up with new ideas.
Right now, we're busier than ever. Here are just five of the DCX initiatives we've delivered for Very customers over the last three months, and are most proud of:
Take your pick
For online customers, finding what you're looking for is the most important thing. So we enhanced our gallery filter capability, and ensured the experience is consistent for customers navigating between the website and our app.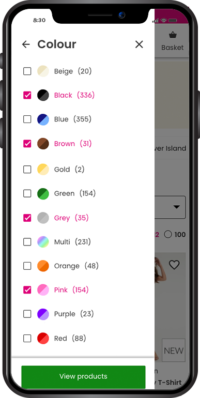 Gallery filters
What?! An offer just for me?
To drive more people to our product pages, we trialled a new 'My Offers' page on the mobile menu, where customers could access offers created specifically for them. We noticed an uptick in conversion during our initial two-week experiment and now we're looking at how we can expand the trial.
Payments glow-up
We launched end-to-end journey changes for Very Pay, the new way we talk about our flexible ways to pay, across multiple touch points. As our customers navigate through the digital experience, they will now see signposting for Very Pay and its new branding from onboarding right through to checkout.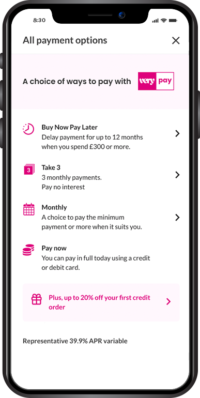 Very Pay
A new look
A new typeface on Very sounds simple, but it's an enormous step forward in our digital brand evolution. The change has created a consistent, contemporary new look across our website and app, and the new character size is slightly larger too, offering greater readability to a wider audience.
Money matters
We've experimented with different designs for the customer account page over several iterations, using learnings from each to progress. We plan to use our findings to launch a new and improved account summary page, with the aim of helping our customers better self-serve the payment information they care about most.
We're currently in the discovery phase for lots of other ideas that would make a huge difference to Very's customer experience. Watch this space for updates on those in a couple of months' time.
The DCX world is ever-changing and that's what makes it such an interesting career. For more information about roles in technology at The Very Group, including DCX, check out our careers pages.