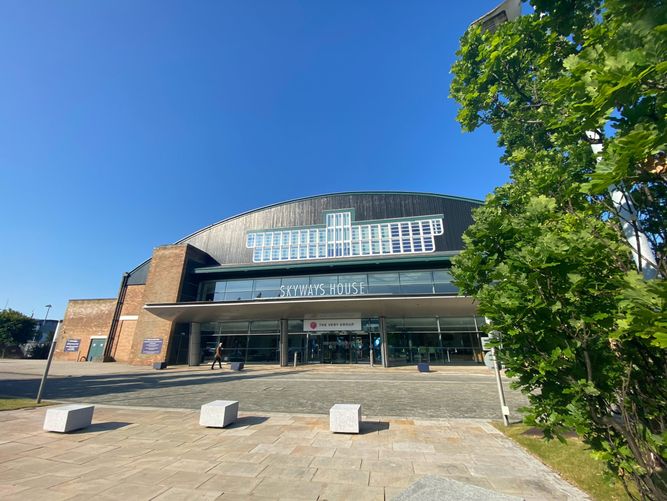 Media
Investing in technology, data and our customer journey with Matt Grest
August 23, 2021
Matt Grest is CIO at The Very Group
We performed strongly during the pandemic. With more people than ever shopping online, customers swiped to Very for their lockdown essentials.
Now more than ever, we know a seamless digital customer experience is essential. Not only does it drive customer consideration, perception and loyalty, but it's an important factor for brands deciding to work with us.
Building on strong foundations
Our digital journey is all about the investments we make in our websites, apps, partnerships and communications, and, in turn, the technology and data that underpin them.
And we've got secure, stable foundations to build upon. When the new PS5 and Xbox Series X consoles dropped, we saw our highest ever traffic numbers. Our systems coped comfortably when other sites crashed. That's a credit to our team and investment in tech.
Despite the pandemic's challenges, our digital customer experience (DCX) team land vital operational initiatives by working as part of cross-functional squads. Our squads deliver iterative change to specific parts of the customer journey faster than ever before.
The most significant development was adding our AI-powered chatbot, previously only available via our app, to the Very website. The Very Assistant is now our largest customer care channel, handling 280,000 queries every month. The chatbot has been transformational for customer service.
Investing in AI
To support our Christmas and Black Friday 2020 performance, we used artificial intelligence (AI) to provide tailored product recommendations that complemented items in customers' baskets, and, via a new targeted promotions feature on the Very app, offered customers exclusive, relevant deals using push notifications.
We're investing even more into AI, to further personalise customer experience and create predictive models based on historical and current trends to help our buyers.
We've got other tech initiatives in the pipeline too. Having automated our change model functionality – allowing customers to view the same items of clothing on models of different body shapes, we'll scale the feature across our fashion and sports ranges. We've begun testing a new loyalty proposition for our highly engaged customers to help increase retention too.
Creating the best possible place to work
To do all of this we need to grow our team of amazing tech and data colleagues. We're hiring now for many new roles and there are more to come. We'll stand out by remaining absolutely committed to making Very the best possible place to work in tech, with genuine opportunities to learn and further your career.
We have a new, permanent hybrid working model based around flexibility, with redesigned office spaces for high energy, high impact creativity and collaboration, and time at home for quiet, focussed work. We're not setting quotas, so there'll be lots of variation based around team goals, individual roles and personal circumstances. By offering better balance, flexibility, and interesting and inspiring work, we can widen our potential talent pool, and attract and retain more incredible people.
The new normal
The pandemic accelerated the growth of online behaviours around shopping, paying, work and play. Those behaviours are here to stay. As the UK reopens, we'll keep prioritising digital customer experience, especially investing in talent, upgrading our platforms to make faster customer changes, and giving our DCX colleagues the capacity to focus purely on our end-to-end customer journey – they're the changes that really make a difference for our customers. These factors combined will be important building blocks for our success in the years ahead.
Fancy joining our team? For more information about roles in technology at The Very Group, check out our careers pages.