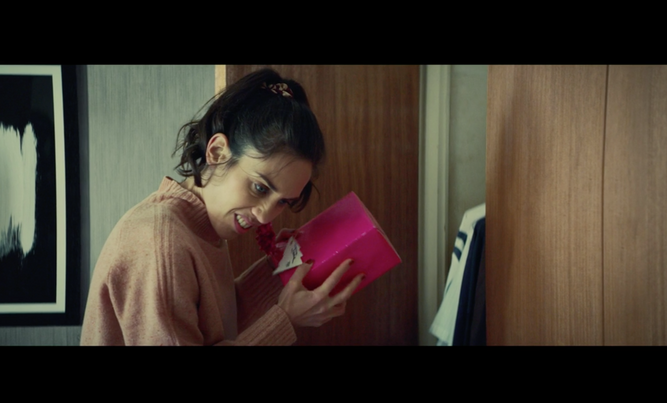 Media
Very.co.uk celebrates every single moment this Christmas with new ad
November 2, 2020
Very.co.uk has launched a heart-warming and funny new Christmas campaign, created by Grey London, which encourages us to embrace every single moment in the countdown to December 25th instead of focusing on the clichéd portrayal of Christmas day.
The charmingly honest film sends the message that the best thing about Christmas is not just Christmas day but the combination of all the wonderfully festive moments in the build up to Christmas, from Christmas lights and the all-important tree to Christmas jammies and movies.
The TV ad, which is called 'Christmas is this Very moment' and was directed by Gary Freedman, opens with an implausibly perfect Christmas day celebration before the camera pans out to show a clichéd Christmas TV ad being watched by a family. They scoff at the advert, with the dad exclaiming: 'What a load of rubbish!' The mum then addresses the camera directly to say: 'You know what Christmas moment I like? Every bloomin' one of them!'
The music 'Hot Love' by T Rex kicks in as the mum, Jodie, goes on to list all of her favourite festive moments, including the neighbour's Christmas lights display zapping the National Grid, getting a 12ft tree into a 10ft room, terrible Christmas music like Crazy Frog's version of Jingle Bells, and getting and giving presents to absolutely everyone, including the postwoman and the bin man, with help from the Very.co.uk app.
The 90 second spot ends with the line: 'Christmas is full of amazing moments. Christmas is this Very moment'. The TV ad, which launches today in primetime during ITV's Pride of Britain, will be supported by an out-of-home campaign, print and online ads. It will be followed by a 60 second version and shorter formats highlighting all those different festive moments in the run up to Christmas.
'Christmas is this Very moment' is the second campaign created by Grey London for Very.co.uk and follows the agency's campaign for the online retailer in October, which focused on celebrating all of life's little moments of joy right now, with the tagline: 'Life is this Very moment'.
Carly O'Brien, Chief Marketing Officer at The Very Group, which operates Very, said: "It is great to see our new brand platform, 'Life is this Very moment', brought to life for Christmas with a truly uplifting campaign that we believe our customers can relate to. It's honest, raw and captures what's really special about the whole of the Christmas period, not just the day itself. It is a celebration of every single moment in the countdown to December 25th and it goes beyond the festive celebration, which we know might not be the same this year."