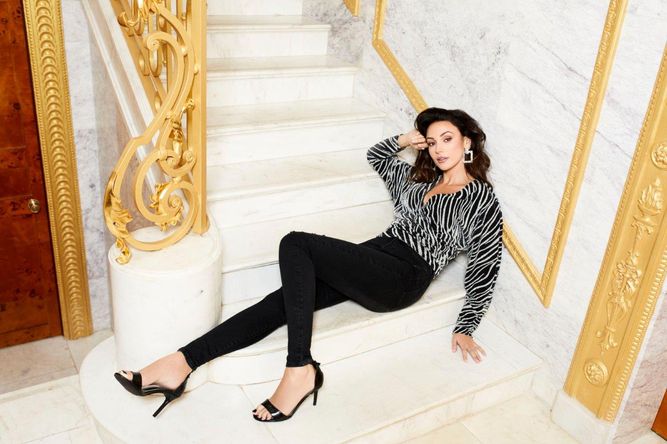 Media
Strong peak trading for Very.co.uk driven by growth in fashion and sports
January 15, 2020
Multi-category online retailer Very.co.uk increased retail sales by 6.1% year-on-year in the seven weeks up to and including 27 December 2019, driven by growth across all product categories, with particular strength in fashion and sports, and electrical.
The brand is owned by The Very Group, the UK's largest integrated online retailer and financial services provider, which also operates Littlewoods.com.
Very.co.uk trading highlights
Retail sales up 6.1% year-on-year, ahead of the online non-food market*.

Sales growth across all four product categories: fashion and sportswear (9.6%), electrical (5.7%), home (1.4%) and other categories (2.9%).

Total revenue, including financial services income, up 3.4% year-on-year.

92.5 million website visits, up 14.4% year-on-year.

Strong new customer growth with new credit customers up 22% year-on-year.

Sales via the Very app up 32.3% year-on-year.

Among the first in the market to launch its longest ever Black Friday promotional period (8 November to 4 December), with Very.co.uk website and app traffic up 18% compared to the previous year's campaign.
Very.co.uk retail highlights
Fashion and sports and electrical the star categories
Fashion and sports was the standout product category, up 9.6% year-on-year, with sportswear up 19.8%.

Electrical also performed strongly, up 5.7% year-on-year. This was buoyed by audio, up 98.5%, and smart tech, up 8.8%.

Toys remained a strategic focus for the business and saw growth of 8.1%.

Home growth was led by home furnishings, up 11.8%.

Among the top sellers by total sales were:

Apple AirPods

Nintendo Switch neon games console

Apple Watch Series

Among the top sellers by units were:

Amazon Echo Dot (3rd Generation)

L.O.L. Surprise! Amazing Surprise doll set

Nike Air Max 270 trainers
Group highlights
Including Littlewoods, group retail sales grew 2.5% and group revenue was flat year-on-year in the seven weeks to 27 December.
Even better customer service
As a result of improved customer service performance, better delivery processes and increased stock availability, customer service contact reduced 20% year-on-year.

202,000 customer queries handled via the Very Assistant chatbot.
Personalised customer experience
Used real time browsing data to personalise emails and push notifications to provide customers with the most relevant deals for them.

Tracked on-site behaviour to send personalised emails about deals when products previously browsed were reduced in price, helping customers secure the items they wanted at the best price.

Monitored social media to understand deal types being talked about in different geographical locations and tailored outdoor digital ad content to reflect local appetite for different items.

Introduced new features to optimise deal findability on Black Friday, including promotion indicators wherever the customer is shopping on the website or app.
Operational highlights
Delivered 6.9 million Very.co.uk and Littlewoods parcels via delivery partners Yodel, Arrow XL and Royal Mail.

25% of parcels delivered via Collect+, our click and collect partner, in line with the previous year.

Allowed customers to divert their orders to Collect+ locations even when they were out for delivery, providing maximum control and flexibility.
Henry Birch, group CEO at The Very Group, said: "Our team worked tirelessly to give our four million customers an amazing Black Friday and Christmas. Following a relatively subdued autumn across the sector, I'm delighted with Very.co.uk's strong retail sales growth during the hugely competitive festive period.
"More than at any other time, our customers value being able to spread the cost on the brands they love at Christmas. This year we laid on the best and most relevant deals, made them easier to find than ever before through personalised experiences, and offered even greater flexibility for when and how they were delivered.
"We'll continue this momentum in 2020 as The Very Group, with our rebrand the latest milestone in our company's long history. We'll continue to build the best possible place to work and, through data and technology-led innovation, help even more customers say yes when it really matters."
*Online non-food retail sales growth of 3.7%, according to the BRC Retail Online Sales Monitor for the seven weeks to 28 December 2019.
Ends
Contact information
Media enquiries
The Very Group
Dave Lafferty 07552 283266
Ashley Muldoon 07523 044507
Brunswick
Eilis Murphy 07974 982471
Sam Chienne 07974 982556
Bondholder enquiries
The Very Group
David Fletcher david.fletcher@theverygroup.com
Notes to editors
About The Very Group
The Very Group is the UK's largest integrated pureplay digital retailer and financial services provider, with annual sales of £2bn.
Our largest and fastest growing retail brand is Very.co.uk, supported by the Littlewoods.com and LittlewoodsIreland.ie brands.
We receive an average of 1.5m website visits every day with 79% of online sales completed on mobile devices.
We sell more than 1,900 famous brands, including big name labels and our own exclusive brands. We serve four million customers, delivering 49 million products every year.
We exist to make good things easily accessible to more people and our aim is to be the number one destination for shoppers who value flexible ways to pay.
By offering customers the brands they love and options to spread the cost, we help them say yes when it really matters.
We have over a hundred years of history behind us, but at our heart there is a passion for change – to constantly improve what we do, to innovate with data and technology at our core and to be the best possible place to work.
For more information, visit our website or follow us on Twitter, LinkedIn or Instagram.