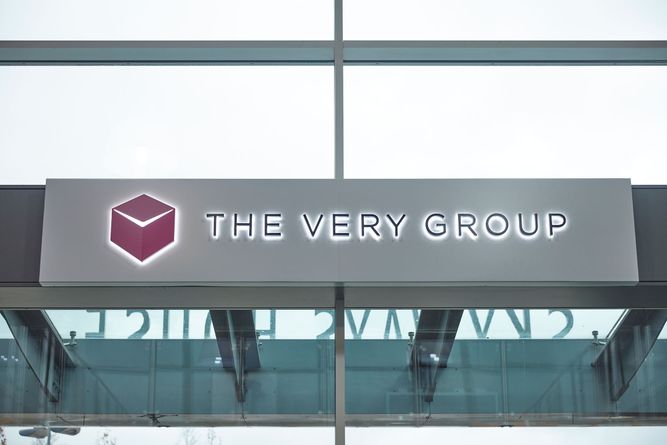 Media
Shop Direct rebrands to The Very Group
January 13, 2020
Today, 13 January 2020, Shop Direct becomes The Very Group.
This new corporate identity builds on the history and success of Shop Direct and reflects the next phase of the business' ongoing transformation. The Very Group, which is the UK's largest pureplay digital retailer and financial services provider, has annual revenues of £2bn and over four million customers. This rebrand brings the group's name and identity in line with its flagship consumer brand, Very.co.uk.
Rebranding to The Very Group draws on Very.co.uk's widespread brand awareness. It will support a recruitment drive over the next two years for 150 roles in data and technology and hundreds more at the company's new fulfilment centre in the East Midlands, which will be operational this year and employ around 800 people during peak periods.
The move also celebrates the 10-year anniversary of Very.co.uk, which launched in 2009 as a pureplay digital retailer. Today Very.co.uk is a £1.5bn-brand with three million active customers.
Henry Birch, group CEO at The Very Group, said: "I'm hugely proud to introduce The Very Group. This rebrand builds on over 100 years of history during which time we've gone from catalogues to bricks to clicks to mobile. We've always had a passion for reinvention and becoming The Very Group is another important part of our story.
"We want to be the number one destination for shoppers who value flexible ways to pay. We'll achieve that by constantly improving what we do, innovating with data and technology at our core, and delivering the best experience for our customers and our colleagues."
Contact information
Media enquiries
Ashley Muldoon 07523 044 507
Dave Lafferty 07552 283 266
Notes to editors
About The Very Group
The Very Group is the UK's largest integrated pureplay digital retailer and financial services provider, with annual sales of £2bn.
Our largest and fastest growing retail brand is Very.co.uk, supported by the Littlewoods.com and LittlewoodsIreland.ie brands.
We receive an average of 1.5m website visits every day with 79% of online sales completed on mobile devices.
We sell more than 1,900 famous brands, including big name labels and our own exclusive brands. We serve four million customers, delivering 49 million products every year.
We exist to make good things easily accessible to more people and our aim is to be the number one destination for shoppers who value flexible ways to pay.
By offering customers the brands they love and options to spread the cost, we help them say yes when it really matters.
We have over a hundred years of history behind us, but at our heart there is a passion for change – to constantly improve what we do, to innovate with data and technology at our core and to be the best possible place to work.
For more information, visit our website or follow us on Twitter and Instagram.