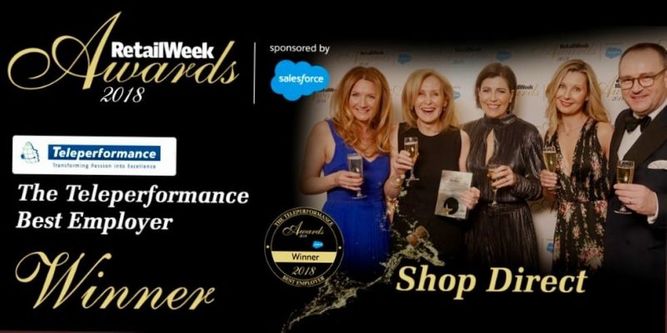 Media
Shop Direct crowned best employer at Retail Week Awards 2018
March 23, 2018
Shop Direct was last night crowned best employer at the Retail Week Awards 2018, the industry's equivalent of the Oscars.
The event, which attracted over 1,600 attendees to London's Grosvenor Hotel, was judged by a panel of sector heavyweights including leaders from Boots, IKEA, Schuh and ASOS.
The judges praised Shop Direct for setting industry-leading standards as an employer with a coordinated programme of pioneering initiatives designed to empower colleagues, support new talent and offer opportunities to young people.
"I love its exploitation of academia and understanding of what it can offer," said one judge.
Jacqui Humphries, people director at Shop Direct, commented: "This award means a huge amount to us. We're proud of how we're empowering our colleagues, supporting development and encouraging young talent – always guided by our values.
"Engaging our people behind those values has been the driving force behind our transformation and made Shop Direct a great place to come to work. Our colleagues live our values everyday and this award belongs to them."