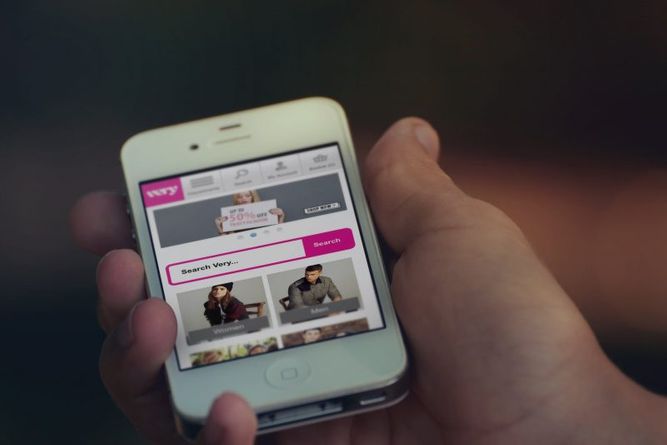 Media
Record Christmas for Shop Direct
January 13, 2014
Shop Direct, the UK's leading multi-brand online retailer, with digital department stores including Very.co.uk, Littlewoods.com and isme.com, provides a Christmas trading update for the six weeks up to and including Friday 27th December 2013.
Trading highlights:
Total group sales for the six-week period (excl. VAT) up 5% on last year (against 1% for the 26 weeks to the end of 2013)

Newer brands Very.co.uk and isme.com, the future growth drivers of the business, delivered a combined retail sales increase of 27%
Heritage brands Littlewoods.com and KandCo.com continued to be successfully managed for profitability, with a combined sales decline of 5%

Week commencing Saturday 30th November the busiest of the year and Monday 2nd December (Cyber Monday) the busiest day
Digital progress:
Year-on-year digital sales growth of 14%, taking online to 84% of total sales – up from 80%
Mobile sales grew by 64% and accounted for 43% of online sales, against 28% last year
Website traffic from mobile devices beat desktop for the first time at 52%, up from 37% last year
Total of 56 million visits to our websites, an increase of 32%
Product highlights:
76,500 consoles sold, including Xbox One and PlayStation 4
Over 119,000 tablets sold, up 31% on last year
A onesie sold every 35 seconds – 103,000 in total
Ladybird investment and expansion of branded product range boosted childrenswear sales by 20%
Beauty sales up 18%, driven by the introduction of new brands including GHD, St Tropez, Illamasqua and Bourjois
Performance and outlook:
Group CEO, Alex Baldock, said:
"We're proud to report a record Christmas for Shop Direct. We've come through an exceptionally tough environment, and come through it stronger. This Christmas was another milestone on our journey to being a world class digital retailer, as our department store range, unique financial services offer and ever-growing ecommerce capabilities allowed us to make good things easily accessible to more people.
"Our newer brands, Very.co.uk and isme.com, once again outpaced the market with sales growth of 27%. For that, we can thank our strongest ever product offering, with the likes of Adidas, Apple, Babyliss, Samsung, Superdry and UGG among our best sellers.
"We also made big strides in ecommerce. Mobile exploded as a source of both traffic and sales. More than half of all visits to our websites came from smartphones and tablets this Christmas. By 2015, we expect every transaction to involve a mobile device at some point in the customer journey. It's hard to overstate how important this trend is, and we mean to stay on top of it.
"The retail market has been highly promotional. We've responded selectively, but we've kept our discipline in stock and cost control, and are ahead of our EBITDA and profit targets. Looking forward, we will continue to invest to build a world class digital retailer. Our outlook for the rest of 2013-14 does remain cautious, though: we're not banking on this market being any less challenging."
ENDS
MEDIA CONTACTS
Shop Direct James Evans / Lauren Young / Cara Newton 0844 292 4799
Brunswick Simon Sporborg / Eilis Murphy / Kate Boothman-Meier 0207 404 5959
ABOUT SHOP DIRECT
Shop Direct is the UK's leading multi-brand digital retailer, with annual sales of £1.7 billion. Our digital department store brands include Very.co.uk, Littlewoods.com and isme.com and receive an average of 800,000 website visits every day.
We exist to make good things easily accessible to more people. With our department store range, unique financial services offer and market-leading ecommerce capabilities, we're well-placed to deliver on this promise.
We sell more than 800 famous brands, including big name labels and our own exclusive brands, and deliver 46 million products each year to five million active customers.
For more information on Shop Direct, visit www.shopdirect.com or follow us on Twitter @ShopDirect.