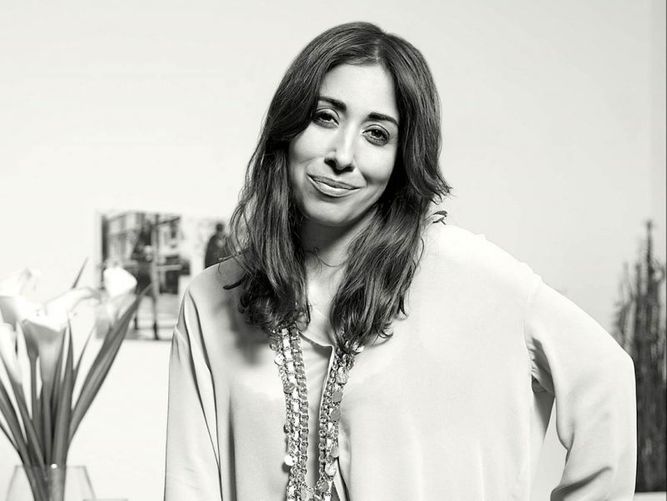 Media
Sarah Curran brings a touch of luxury to Shop Direct
December 13, 2013
Shop Direct has appointed Sarah Curran MBE as a director, with a remit to accelerate the development of the digital retailer's luxury offer in branded fashion and beauty.
Shop Direct's digital department store brands include Very.co.uk, Littlewoods.com and isme.com. Each offers a wide range of branded fashion and beauty collections, including the likes of GHD, Hunter, Lipsy, Ted Baker and UGG. Collectively, the Shop Direct brands generate annual sales of £1.7bn, around 50% of which is driven by fashion and beauty.
As a co-founder of My-Wardrobe.com, Sarah developed a high-end fashion etail business that today offers more than 275 brands in the UK and abroad. At Shop Direct, she will bring that expertise and experience to develop the business's luxury brand strategy.
Sarah joins Shop Direct next Monday 16th December, reporting directly to group retail and strategy director, Gareth Jones.
Gareth said: "At Shop Direct, we sell a wide range of more than 800 famous brands and bring new labels on board every year to meet customer demand, in line with our purpose to make good things easily accessible to more people.
"Our customers consistently tell us that they want to be able to shop a wider range of brands, particularly at the luxury end of the market. We're delighted that Sarah has agreed to join us to further develop our strategy in this area."
Sarah Curran said: "When I launched My-Wardrobe back in 2006, my ambition was to democratise luxury by bringing fantastic brands to as wide an audience as possible. With its strong fashion and beauty credentials and the ability it offers customers to spread the cost of their purchases, Shop Direct takes that ethos to the next level.
"The business offers a fantastic range of aspirational brands and there's a huge opportunity to do more. I look forward to working with the team to further expand the offering in the luxury fashion and beauty arena."
ENDS
Media contacts
Brunswick Eilis Murphy or Kate Boothman-Meier 0207 404 5959
About Shop Direct
Shop Direct is the UK's leading multi-brand digital retailer, with annual sales of £1.7 billion. Our digital department store brands include Very.co.uk, Littlewoods.com and isme.com and receive 800,000 website visits every day.
We sell more than 800 famous brands, including big name labels and our own exclusive brands, and deliver 46 million products each year to five million active customers.
For more information on Shop Direct, visit www.shopdirect.com or follow us on Twitter @ShopDirect.