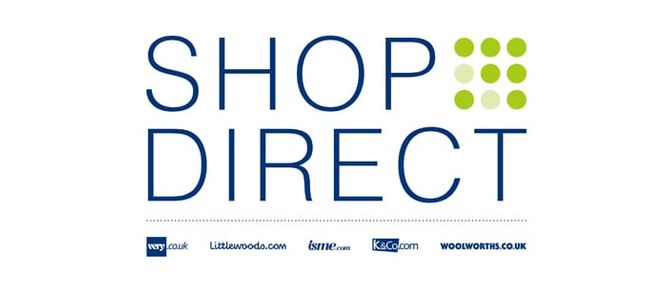 Media
Digital revolution delivers first profit in a decade for Shop Direct
October 29, 2013
Shop Direct, the UK's leading multi-brand online retailer, with digital department stores including Very.co.uk, Littlewoods.com and isme.com, today announces its full-year results for the 12-month period to 30th June 2013. In particular, the company is pleased to report pre-tax profit of £6.6 million, its first in 10 years.
Financial highlights
Group sales up 1% to £1.69 billion (2012: £1.67 billion)

Newer brands Very.co.uk and isme.com, the future growth drivers of the business, delivered a combined sales increase of 18%
Sales decrease within heritage brands Littlewoods.com and KandCo.com limited to a combined 7% and profitability maintained, as a result of effective management

EBITDA growth of 22% to £132.5 million (2012: £108.9 million)
Exceptional costs reduced to £8.4 million (2012: £46.2 million)
Pre-tax profit of £6.6 million (2012: -£57.7 million)
Digital progress
78% of sales completed online during the year (2012: 75%) – up to 81% for Q1 2013/14
Over a quarter (27%) of all online sales made on mobile devices (2012: 20%) – up to 38% for Q1 2013/14
Almost half (48%) of customers now browse and shop across more than one device, with 16% using a three-way combination of desktop, tablet and mobile
Number of catalogues distributed more than halved during the year – to 4 million from 8.2 million in 2012
Operating highlights
Strong focus on product range development during the year, with big name brands including Lyle & Scott, Hunter, GHD and St Tropez brought on board
Electrical and seasonal the standout category performers, driven by stellar sales of tablets, computers, small domestic appliances, gifts and beauty products
Fearne Cotton's successful collection for Very.co.uk expanded to include furniture and home
Mark Wright joined Littlewoods.com as the face of own brand menswear range Goodsouls, while brand ambassador Myleene Klass added lingerie and swimwear to her clothing range
25.9 million parcels delivered to customers, containing 45.6 million products
Collect+ network grew to more than 5,250 stores, increasing ease and simplicity of delivery and returns for customers
Strategic ambition
Ambitious strategy accelerated to develop Shop Direct into a world class digital retailer, building on its unique wealth of ecommerce and financial services data
Personalisation to form the core of the company's growth strategy for the next five years as it aims to offer customers a highly relevant, intuitive shopping experience

Approach developed and substantial investment being made to focus on medium and long-term innovation while also delivering quick wins
Significant early gains delivered via customer-unique email marketing and on-site product recommendations

Emphasis on innovation in own brand fashion, with strong customer response to recent launch of Very.co.uk's new womenswear collection, Definitions, and first ad campaign launched to support Littlewoods.com's core children's range, Ladybird
Specialist team formed to maximise customer value by introducing lean principles and increasing operational efficiency
New Shop Direct brand signals confidence in the company's digital future and supports its drive to attract further world class talent
Performance and outlook
Alex Baldock, CEO, said:
"These results mark an important milestone in the journey of Shop Direct into a world class digital retailer. We're delighted to report a positive pre-tax profit for the first time in 10 years, giving us a solid platform from which to move forward.
"Our newer brands, Very.co.uk and isme.com, have continued to outperform the market with combined double digit sales growth.
"Our digital progress also continues at pace, with online sales now exceeding 80% and almost two-fifths of those coming from mobile. Almost half of our customers now browse and shop our sites across multiple devices, with tablets in particular increasing in importance in the customer journey.
"We have a new level of ambition and have set out a clearly defined and disciplined strategy for the continued evolution of Shop Direct, with world class personalisation at the heart. Our new corporate brand reflects this sharp focus and our confidence in the continued digital development of the business.
"We occupy a unique position in the UK's digital retail market by making good things easily accessible to more people, and are proud of the part we play in our customers' lives. Our attention and energy are now fully focused on delivering a great Christmas for our customers as we enter the busiest and most important trading period of the year."
Christmas best seller predictions
Novelty jumpers
Onesies
Sony PlayStation 4
Microsoft Xbox One
Furby Boom
-ENDS-
Media contacts
Shop Direct
James Evans 07826 522933
Lauren Young 07919 228622
Cara Newton 0844 292 4799
Brunswick
Eilis Murphy 0207 404 5959
Natalia Dyett
Kate Meier
About Shop Direct
Shop Direct is the UK's leading multi-brand digital retailer, with annual sales of £1.7 billion. Our digital department store brands include Very.co.uk, Littlewoods.com and isme.com and receive 800,000 website visits every day.
We sell more than 800 brands, including big name labels and our own exclusive brands, and deliver 46 million products each year to five million active customers.
For more information on Shop Direct, visit www.shopdirect.com or follow us on Twitter @ShopDirect2013.