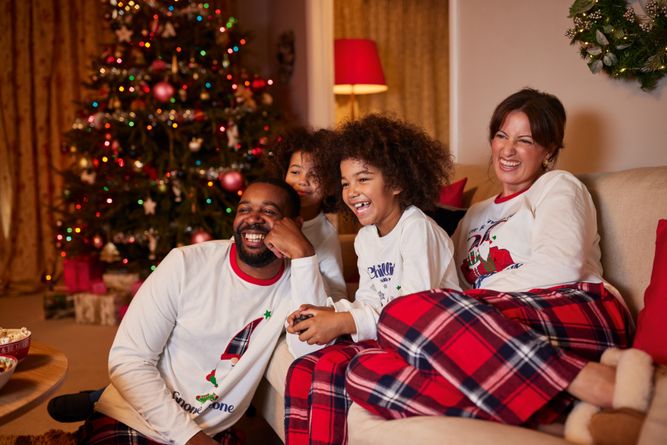 Media
Toy and home categories drive strong Christmas performance for Very in challenging market
January 12, 2023
The Very Group ('the Group'), which operates digital retailer Very, today (12 January 2023) announces its Christmas and Black Friday period trading results for the seven weeks to 23 December 2022.
Very retail sales grew +2.2% compared with the corresponding period in 2021, when Omicron drove strong performance among UK online retailers. Compared to the corresponding period in 2019 (pre-pandemic), Very retail sales grew +19.6%

Toys, gifts and beauty (+17.7% YoY), and home (+10.2% YoY) were the standout categories

Games consoles and Ninja air fryers were among the best-selling items

Fastest order of Christmas 2022 processed in 10 minutes, 30 seconds at the Group's highly automated fulfilment centre, Skygate
Lionel Desclée, Group CEO at The Very Group, commented:
"Our team pulled out all the stops to deliver an amazing Christmas for the families we serve and a strong trading performance for the period.
"We recorded year-on-year growth in Very and grew market share despite the challenging backdrop. As expected, our customers prioritised toys, gifts and beauty items for their loved ones, justifying our decision to invest in stock within the category.
"Our performance was underpinned by our trusted supplier and delivery partner relationships and our highly automated fulfilment centre, Skygate, which allowed us to meet our customers' expectations throughout the festive period.
"The impact of the high cost of living will create challenges for all retailers in the year ahead, but we're confident that our combination of online retail and flexible ways to pay will continue to offer our customers the convenience, value and flexibility they need."
Very highlights
Very retail sales grew +2.2% YoY. Compared to the corresponding period in 2019 (pre-pandemic), Very retail sales grew +19.6%.
Toys, gifts and beauty increased +17.7% YoY, driven by toys (+26.0% YoY) as well as beauty and fragrance (+12.7% YoY).
Home increased +10.2% YoY, driven by furniture (+14.4% YoY) and homeware including textiles and home accessories (+11.2% YoY).
Electrical grew +1.4% YoY, led by home appliances (+20.6% YoY).
Fashion and sports was down -6.6% YoY, with growth in womenswear (+4.8% YoY) and menswear (+1.3% YoY).
Among the top-selling items by sales value were:

Xbox Series X games console
Ninja Foodi Max Dual Zone air fryer
PlayStation 5 games console

Among the top-selling items by volume were:


Calvin Klein Eternity Moment perfume
Pokémon Violet game on Nintendo Switch
Barbie Dreamplane

Very increased its share of the total UK non-food online retail market to 7.8%*, up from 7.6% in the same period last year.
Group performance
Including Littlewoods, Group retail sales declined -1.3% YoY.
Operational highlights
Highly automated fulfilment operation and strong supply chain
7.8m items processed at Skygate, Very's highly automated fulfilment centre.
216,000 items processed on 22 November 2022, the busiest day of Very's peak period.
The fastest order during Christmas 2022 was processed and despatched in 10 minutes and 30 seconds, breaking the previous record of 16 minutes.
Good stock availability was maintained throughout peak thanks to Very's month-long Black Friday campaign (1 November to 1 December 2022), which helped manage spikes in demand.
AI-powered customer service
An average of 139,000 customers a week used the Very Assistant chatbot (+1.8% YoY), which draws on artificial intelligence to process natural language and answer more than 50 types of customer service query.
This helped to reduce calls to Very's contact centre by 9% YoY.
Even greater Very app engagement
App visits increased +9.4% YoY.
App visits as a percentage of total Very visits reached 41.4% (Christmas 2021: 37.7%).
App sales made up 45.4% of total Very sales (Christmas 2021: 39.9%).
Ends
*According to BRC data.
Contact information
Investor enquiries
Investor.relations@theverygroup.com
Media relations
Eilis Murphy (Brunswick) 020 7404 5959
Ashley Muldoon (The Very Group) 07523 044507
Notes to editors
About The Very Group
With annual revenue of £2.15bn, The Very Group is a unique digital business that combines online retail and flexible payments. Our digital retail brands, Very and Littlewoods, help to bring over 2,000 desirable labels within easy reach of more customers.
Across electrical, home, fashion and more, we sell everything our 4.4 million customers could need, except food. And our flexible payment options, which are provided responsibly via our Very Pay platform and regulated by the Financial Conduct Authority, help our customers manage their household budgets.
We have over a hundred years of history behind us, but at our heart there is a passion for change – to constantly improve what we do, to innovate with data and technology at our core and to be the best possible place to work.
For more information, follow us on LinkedIn, Twitter and Instagram.