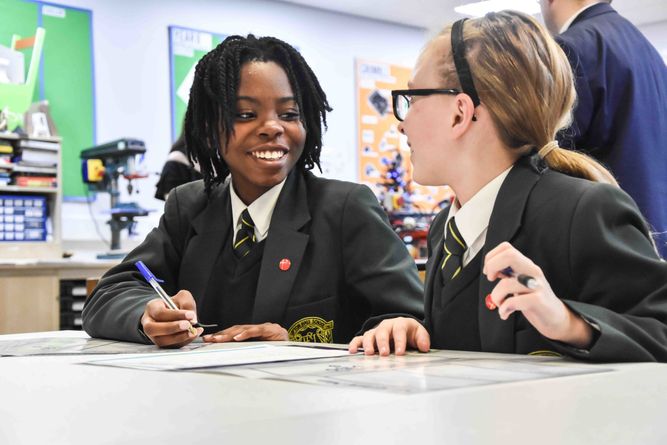 Media
Very partners with InnovateHer to get more girls into tech
January 21, 2021
The Very Group has expanded its partnership with InnovateHer to help give girls and non-binary teens the confidence and skills to pursue careers in technology.
The operator of Very.co.uk and Littlewoods.com – which has already funded InnovateHer's education programme in its Liverpool partner secondary school, Calderstones, will now also fund the programme in local school, Holly Lodge Girls' College, from 2021.
With the backing of The Very Group, InnovateHer will provide its industry-led online 'Tech For Good' programme, which includes six modules to help teens explore a variety of tech and life skills, including user experience design, prototyping and marketing. The flexible programme also means students can learn within school or from home during the pandemic, using the new online InnovateHer platform. Year eight pupils will be invited to take part, with those in receipt of free school meals and from minority ethnic backgrounds prioritised.
As part of the partnership, colleagues at The Very Group will work closely with InnovateHer and become mentors for girls and non-binary teens interested in careers in technology, including those at the partner schools.
The previous partnership resulted in 100% of the students saying that they feel more confident in pursuing a career in tech, while 82% of those who were part of the programme are now considering taking tech related GCSEs.
Lyndsay Geraghty, early careers partner at The Very Group, said: "We're serious about getting more girls into tech, and so is the team at InnovateHer. The programme has had a huge impact at Calderstones, so we're delighted to roll it out to Holly Lodge too."
Chelsea Slater, co-founder of InnovateHer, commented: "Working alongside The Very Group is really important to us. It's recognisable brands like this that truly inspire a young person to join the tech sector. Over the last few years, Very have provided us with many role models from diverse roles and backgrounds who our students admire greatly. We're delighted to be expanding our partnership and working with them again this year."