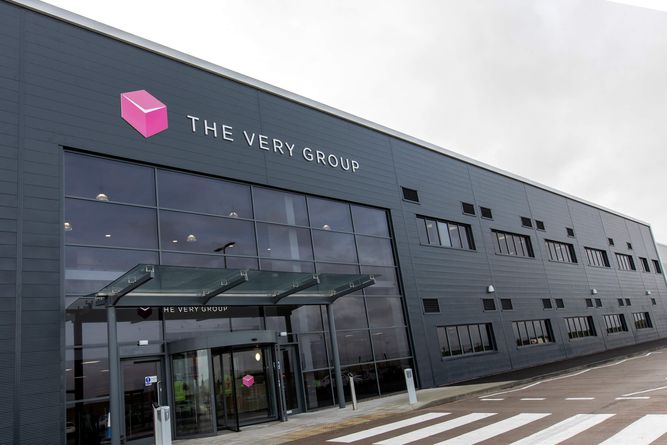 Media
Very extends next day delivery cut off in time for 'Golden Quarter'
August 24, 2021
The Very Group, operator of Very.co.uk, has extended the next day delivery cut off for customer orders from 7pm to 10pm, thanks to automated technology at Skygate, its East Midlands fulfilment centre.
The new cut off time is among the best in UK retail and means Very's 4.5m customers have three extra hours to shop the multi-category range of 1,900 famous brands and receive their products the next day. The timing means Very is well-prepared for another strong 'Golden Quarter', including Black Friday and Christmas, in 2021.
Skygate's automated sortation, selection, advanced picking and single or multi-order packaging technology has orders ready for dispatch within 30 minutes, compared to around four hours at Very's previous fulfilment centres. The fastest order to date, processed during Black Friday 2020, was ready for dispatch in just 18 minutes.
Very recently migrated clothing and footwear returns to Skygate, with returned product now available for resale within 30 minutes and refunds being provided faster than ever before.
The 850,000 square foot site launched the day the first national lockdown began in March 2020 and shipped 20m items during its first year in operation. During the retailer's busiest ever Christmas trading period in 2020, it processed up to 256 orders per minute.
Phil Hackney, chief operating officer at Very, said: "Fast delivery is vital for a great customer experience, and that's what we focused on when developing Skygate's technology. Throughout the pandemic, we've managed huge volumes of orders and extending the cut off time was the next natural step.
"A later cut off for next day delivery gives even greater convenience to our customers and we're particularly pleased to have it in place well in advance of Black Friday and Christmas. It'll help us differentiate our offer even further during these crucial periods."
Skygate is responsible for the fulfilment of 95% of Very orders, houses six million items and processes 750,000 products every week. The site is helping the retailer meet its environmental goals by taking one million miles off the road, reducing packaging waste and improving its heat, light and power footprint.
Fancy joining the team at Skygate and taking advantage of the flexible shift patterns, gym, multi-use games area, multi-faith room, colleague recognition scheme and personalised development plans? Contact Kieran Grundy: Kieran.grundy@theverygroup.com.