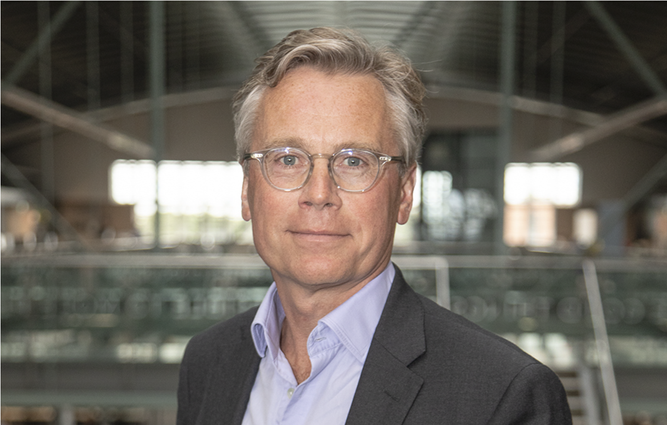 Media
Robbie Feather to join The Very Group as retail managing director
September 24, 2021
The Very Group has appointed Robbie Feather, the former CEO of Fenwick, as retail managing director and a member of the executive board.
Feather will succeed Sam Perkins, who will step down at the end of the year after seven years with the operator of Very.co.uk.
The former commercial director of Sainsbury's Argos, Feather was recruited by Fenwick in 2018 to turnaround and modernise the business and customer proposition. He went on to develop the Newcastle-headquartered luxury department store group's digital strategy, launching the business online, centralising its nine independently-run stores and introducing new processes, IT systems and ways of working to support the new structure.
Prior to joining Fenwick, Robbie held a number of roles at Sainsbury's Argos, including digital director and general merchandise director. In his most recent role of commercial director on the Argos board, he oversaw the digital transformation of the business and led the commercial team, with £4bn sales across multiple categories and channels.
During his almost seven-year tenure at The Very Group, Perkins has transformed the group's approach to the end-to-end customer experience and supply chain through the introduction of a category management model and integrated customer communications. He has strengthened the customer experience by better deploying The Very Group's rich data through initiatives including the introduction of dynamic pricing and by making big strides in digital marketing. And he has grown key categories like sportswear and technology, contributing to strong growth in the company's customer base, revenue and profitability.
Chief executive of The Very Group, Henry Birch, said:
"We are delighted to have attracted someone of Robbie's calibre to join our executive board. An experienced business leader, Robbie brings substantial expertise in retail and a strong digital and commercial track record. He is the perfect person to lead our retail team into the post-pandemic era and we look forward to him joining us in November.
"Our business is almost unrecognisable from the one that Sam joined in 2014, and his contribution to our transformation and growth has been huge. We will be sad to see him go, but he will leave us in great shape, with a brilliant retail team in place and a strong, clear plan to continue to delight our customers and grow the business over the years ahead. We wish him well in his new endeavours."
ENDS
Contact information
Ashley Muldoon (The Very Group)
Ashley.muldoon@theverygroup.com
07523 044 507
Eilis Murphy (Brunswick)
020 7404 5959
Notes to editors
About The Very Group
The Very Group is the UK's largest integrated pureplay digital retailer and flexible payments provider, with annual sales of over £2bn.
Our largest and fastest growing retail brand is Very.co.uk, supported by the Littlewoods.com and LittlewoodsIreland.ie brands.
We receive an average of 1.9m website visits every day with 82% of online sales completed on mobile devices.
We sell 1,900 famous brands, including big name labels and our own exclusive brands. We serve four and a half million customers, delivering 49 million products every year.
We exist to make good things easily accessible to more people and our aim is to be the number one destination for shoppers who value flexible ways to pay.
By offering customers the brands they love and options to spread the cost, we help them say yes when it really matters.
We have over a hundred years of history behind us, but at our heart there is a passion for change – to constantly improve what we do, to innovate with data and technology at our core and to be the best possible place to work.
For more information, visit our website or follow us on Twitter and Instagram.