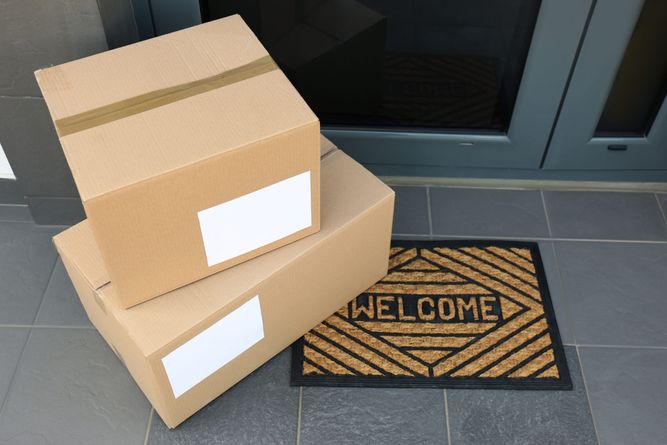 Media
The trends shaping retail delivery during Covid-19
February 16, 2021
The pandemic, national lockdowns and the closure of non-essential retail haven't just changed the way we live and shop. The way things are delivered – and their impact on customers, retailers and the environment, have changed too.
In the run-up to Christmas 2020, we delivered 7.8m Very.co.uk and Littlewoods.com parcels up to an industry-leading Christmas cut off time of 7pm on 22 December via our delivery partners Yodel, Arrow XL and Royal Mail. And, as one of the UK's largest online-only retailers, we certainly noticed a few differences this year.
Here's our head of logistics, Chris Haighton, with his four key trends that are characterising retail delivery during the pandemic, including a couple that could be here to stay.
Home delivery highs
With more people at home, home delivery has been more popular than ever before during the pandemic. So, as you'd expect, click-and-collect uptake has declined with fewer people going out. This means there's not only more parcels, but they have to be delivered to more locations. This has created a challenge for delivery companies, but one that has driven record growth for many.
We'll likely see some resurgence in click-and-collect when lockdown begins to lift. However, if working from home becomes the norm for many who previously travelled to offices, then perhaps higher levels of home delivery are here to stay?
First time delivery, more often
With more of us at home, more orders are being delivered first time. And because of Covid-19 safety measures, signatures aren't required for deliveries, which speeds up the process on the door step. Overall, it means fewer items have to be re-delivered, which is good news for the customer, the retailer and the environment.
Purposeful purchasing and fewer returns
During the pandemic, customers have been returning fewer items. This isn't just because they've been spending more on electricals and furniture, but because customers are making more purposeful choices when they shop. Fewer returns means fewer journeys, which is more good news for the planet. Will this trend continue when the pandemic is over? Only time will tell.
Meeting rapidly changing buying patterns
Regular Government announcements and customer appetite throughout the pandemic – particularly during the first six months – have led to rapidly changing trading patterns. One day, sales of laptops and bikes are through the roof; the next day, hot tubs and gym equipment are selling like hot cakes. This creates big challenges when predicting delivery capacity. But by being highly flexible in our plans and working closely with our delivery partners and suppliers, we've managed to meet capacity and successfully deliver for our customers throughout the pandemic.
Watch our latest video to find out how our new fulfilment centre, Skygate, is helping us offer our customers an even better experience.