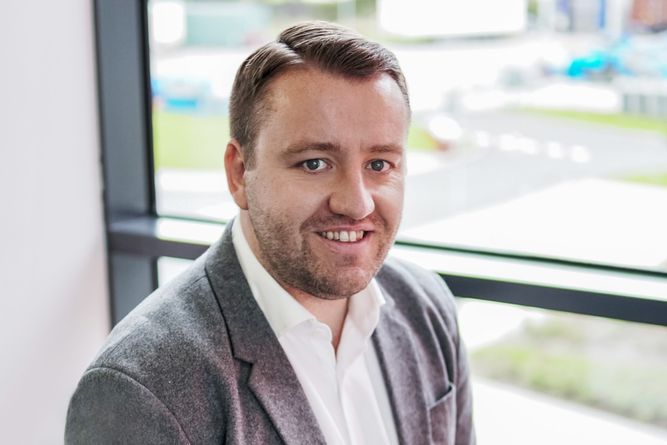 Media
Hornby to re-join Very as digital customer experience director
October 2, 2020
The Very Group, the UK's largest integrated online retailer and financial services provider, has hired Paul Hornby as digital customer experience (DCX) director. He will join in January 2021 and report to chief technology officer (CTO) Andy Burton.
Paul, who previously held roles including head of ecommerce and head of transformation at The Very Group, will re-join the company from Matalan, where he was ecommerce director for three years. During that time, he led Matalan's digital transformation, working closely with all areas of the business.
As DCX director, Paul will lead a range of product-focussed agile squads with the goal of giving customers a truly seamless digital experience across mobile and online.
Paul said: "I can't wait to re-join the team and get started. The Very Group is a special business for me, and it has exciting plans for the future with more people shopping online than ever before. By continuing to develop an outstanding online experience, we can help to attract and retain even more of these new customers."
Andy Burton, CTO at The Very Group, commented: "We're delighted to welcome Paul back. He's an exceptional leader, strong technically and knows how The Very Group ticks. He was responsible for some standout innovation first time around, and I'm confident he'll lead the team to even bigger improvements to the customer experience this time."
ENDS
Contact information
Media enquiries
Dave Lafferty
07552 283266
Notes to editors
About The Very Group
The Very Group is the UK's largest integrated pureplay digital retailer and financial services provider, with annual sales of £2bn.
Our largest and fastest growing retail brand is Very.co.uk, supported by the Littlewoods.com and LittlewoodsIreland.ie brands.
We receive an average of 1.4m website visits every day with 79% of online sales completed on mobile devices.
We sell more than 1,900 famous brands, including big name labels and our own exclusive brands. We serve four million customers, delivering 49 million products every year.
We exist to make good things easily accessible to more people and our aim is to be the number one destination for shoppers who value flexible ways to pay.
By offering customers the brands they love and options to spread the cost, we help them say yes when it really matters.
We have over a hundred years of history behind us, but at our heart there is a passion for change – to constantly improve what we do, to innovate with data and technology at our core and to be the best possible place to work.
For more information, visit our website or follow us on Twitter, LinkedIn or Instagram.