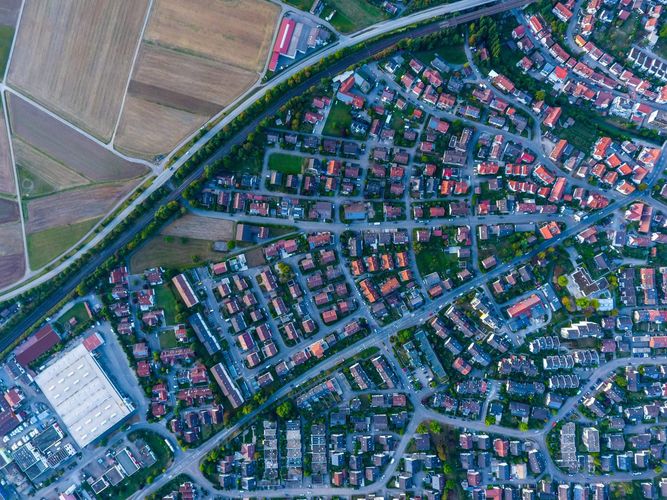 Media
Blog: How digital retailers use drop-shipping
February 19, 2020
The Very Group's transformation from catalogue retailer to digital pureplay had a huge impact on our supply chain.
We used to distribute four catalogues a year, with a rigid buying cycle planned far in advance to maintain availability throughout the lifespan of each. We'd receive paddling pools and bikinis in December, knowing we'd sell very few until the Spring Summer catalogue launch.
We're now much more responsive to short term trends, so we need a flexible supply chain. Drop-shipping, through which suppliers hold stock and fulfil orders for us, is an important part of this. A key benefit of drop-shipping is that it allows digital retailers to sell products that are unprofitable or impractical to stock in-house. This might be because of size, for example beds take up large amounts of space, while the raw materials that create them don't. It's more practical for manufacturers to store materials and keep finished stock replenished via their production line to support our drop-ship orders.
Equally, we may stock a brand's core range in our distribution centre, but be unable to meet minimum order quantities, or risk unsold product, if we stock less popular sizes or colourways. Drop-shipping direct from a brand lets us offer customers access to a much broader product assortment and leverage specialist partners' capabilities such as personalisation, delivery and installation of gas appliances or printing on demand.
Some retailers are reluctant to engage with drop-shipping because it means surrendering full control of fulfilling and despatching orders – a crucial part of the customer journey. We maintain control by having a team focussed on relationships with suppliers, carriers and our own product teams, all of which are vital for strong drop-ship performance. They share information with our product teams and join supplier review meetings to ensure the conversation is about operational performance and customer experience as well as product and price.
Another challenge can be loss of delivery visibility, if retailers ask suppliers to select a carrier and consign the parcel on their behalf. We keep our arms around the whole customer experience by using a drop-ship system that provides suppliers with a carrier label we've generated. We therefore retain the carrier relationship and provide customers with the range of delivery options, tracking and added-value services they expect.
Drop-shipping will remain an important part of our future growth. While our own distribution centre will always provide the highest level of service with the fastest delivery and latest order times, drop-shipping complements it perfectly by allowing us to provide the range and assortment that our customers love.