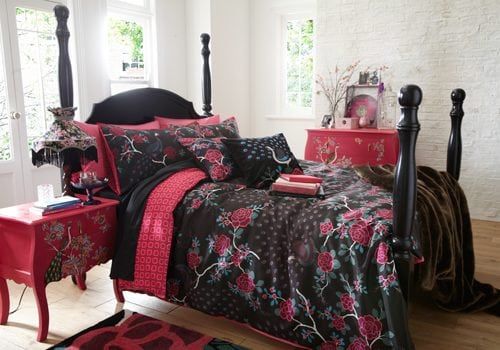 Media
Fearne Cotton launches debut interior collection for Very.co.uk
October 8, 2013
Online retail giant Very.co.uk has launched Fearne Cotton's first ever interior collection for
autumn/winter 2013.
Fearne Cotton HOME stays true to the presenter and designer's eclectic style, incorporating both
furniture and accessories bursting with oriental prints fused with vintage Parisian designs.
The collection transfers from the bedroom through to the living room. A wooden four poster bed
adds opulence and grandeur to any bedroom and works perfectly teamed with the oriental print bed
linen. For the living room, the pink three-seater button-backed sofa sits beautifully with luxurious
blossom embroidered into the arm chair and accessorised with oriental print cushions.
On the collection launch, Fearne said: "I'm extremely excited to be creating a range for the home
with Very.co.uk. I have designed a collection that incorporates my own style by mixing prints with
vintage designs – I have even introduced my cat Rudi with a print on one of the pieces! I wanted to
create interior pieces that are versatile enough to work well in any space and, most importantly, I
would love to have in my own home."
Jon Owen, retail director at Very.co.uk, a Shop Direct brand, said: "With 10 fashion collections under
her belt, Fearne's unique style has made her one of our most successful designers. We are therefore
delighted to introduce Fearne's debut homewares collection, exclusively at Very.co.uk. We're sure
this exciting new range will be extremely popular with our customers."
The collection is available from Very.co.uk now: Fearne Cotton HOME